Be watchful, stand firm in the faith, act like men, be strong.
Bridge men's ministry, is here to help men grow in their relationship with the Lord,
connect with others, and serve our church and community.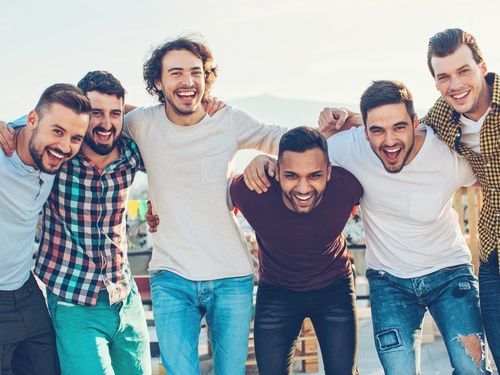 This book of the Bible (Exodus) contains some of the most famous stories found in the Bible. Exodus also reveals so much about who God is and how He interacts with the people He calls His own. This class will be very interactive and discussion based. You will not need to be an expert in the Bible, you just need a desire to learn more. We will work together to draw out the relevant life lessons that God has revealed in this timeless story.

Masks recommended and observing social distancing.
Get Connected. Go Deeper.
Looking for a new opportunity in 2021 to deepen your relationship with God? Join a small accountability group of men (2-5 per group) for the rest of the year to be encouraged in spending time with God daily through prayer and reading the Bible. You will text back and forth with this group throughout the week about what you are learning and what prayer needs you may have. This is not a Bible study or small group, but a group of men to help you be accountable in spending time with God daily.
We'd love to hear from you. Fill out the form below to get more info on men's ministry.